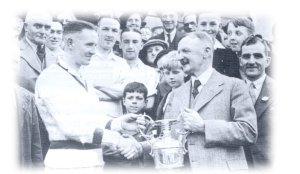 In 1939, Church signed Fred Hartley, who had been professional eleven years earlier, and had recently been an amateur with Bacup. Meanwhile, the best amateur bowler produced by Church for some considerable time, Tommy Lowe Snr, had been taking wickets at a tremendous rate, breaking the Club record for wickets in a season which had been held by Thomas Flowers since 1904. Church also had a good young amateur batting side which was to stay together for several years.

Church commenced their campaign by disposing of Haslingden, with Tommy Lowe taking 8-54. This was quickly followed by eight consecutive victories including a cup tie. This run was ended by East Lancashire who defeated Church in early June. The pattern for the season had, however, been established with Lowe taking 8-54, 6-21, 7-49, 4-58, 6-13 and 4-29, and Hartley scoring 118 and 4-15 against Todmorden, 5-41 against Rishton, 52 and 5-21 against Colne, and 5-40 against Nelson.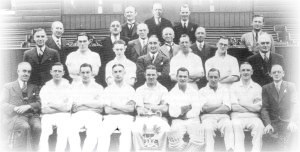 The club chased A Rishton total of 210 successfully in the Cup second round, disposed of Bacup for 41, drew with Accrington, and bowled out Ramsbottom and Haslingden on successive weekends for 61 and 75. This was followed by the demolition of Colne for 32 on a rain-affected wicket, and thereafter, virtually all games were impaired by the weather. Within this spell of fixtures, the Lowe/Hartey double act continued - Lowe taking 5-55, 6-18, and 6-11 with Hartley having analyses of 7-17, 6-41, and 4-19. By 15th July, Lowe had broken his own amateur record by advancing to 79 wickets against Lowerhouse who were bowled out for 43. On August 5th after three abandoned games, Church defeated Enfield who totalled only 54 after being 50-3. Hartley at one point had 0-24 followed by 6-1 including a hat trick in a spell of only 13 balls! Church then defeated East Lancashire by four wickets in the Cup semi-final with Syd Edmondson, an occasional bowler, taking 5-23. Then, they repeated the rout of Enfield, bowling them out for 39 runs by 4pm, thanks to Lowe's 4-10 and Hartley's 6-27.

The championship was, in fact, won on August 19th at Lowerhouse. This event was celebrated by Jimmy Haworth's first career century - 102 not out. Ramsbottom defeated Church in the Worsley Cup Final, having scored 122. Church could only muster 100, having been 60-2. The season was concluded in an away fixture against Burnley with a win, successfully chasing 181 with Edmondson scoring 78 ad Haworth 68, both not out. In this match, Lowe reached 100 wickets - the first amateur to do so in the League for eleven years, and the first Church amateur ever.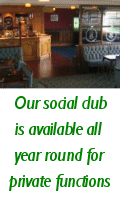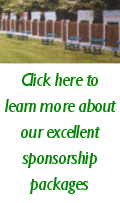 Church & Oswaldtwistle
Cricket Club
West End Ground
Blackburn Road
Oswaldtwistle
Accrington
Lancashire
BB5 4LP
Tel: (01254) 385094


&copy Church & Oswaldtwistle Cricket Club 2016