Another report from Jim Wilkinson has arrived. Many thanks again to Jim for his humorous insight into events. As usual, any views expressed are not necessarily those of the management of the Club.
Enfield v Church - August 2, 2018
I'm not sure why Church's results and scorecards home or away never seem to appear on the Lancashire League's official website. Is it a North Korea-like refusal to share any information which betrays any hint of vulnerability or weakness? Is our or someone else's scorer impossible to contact on a Sunday night?

I know I often was when I was scorer. After being out all weekend, ignoring Nigel's calls as I drove home, I often found myself being scowled at murderously across the dinner table, the whole family having been kept waiting hours for their Sunday roast as I attempted to eat it one-handed while holding the book up and giving dictation: "Yeah, Adam Greenwood, stumped Hanson, bowled Roscoe...." ad nauseam for another 10 minutes.

Luckily, I've been able to get to more games this season for many a year or I'd have been spending those evenings searching for the scores, cursing the phone or the League website for not refreshing/updating, moaning about Radio Lancs discontinuing their live cricket coverage a decade and a half or so ago and reverting to my default state these days, getting extremely angry and abusive to people on Twitter.

So I can reveal to anybody who's not yet got the result - and Joycey messaged me from Iceland to say he hadn't, not everybody is in the Stop & Rest or Plough late on - that Church made....er, of course I can't say exactly because there's no bloody website to check it on....well, more than 200 for nine. Was it 208, 210 or 214, I can't be specific, can I?

Young Fergy, as many of us still call him, made 40 opening, continuing a splendid run of late-season form. A couple of us calculated his age by estimating what year it was and how old he was when we watched him on the boundary edge at Haslingden once playing impeccable straight drives with a bat he was barely able to lift while having our tea on the balcony, Happily he was even younger than we remembered so surely has a season or two left yet. His steady, unfussy manner and decision-making has been invaluable in the middle order on numerous occasions in 2018 and moving back up to the top presented him with no problems here. He was out in the middle of a mini-collapse which coincided with a mass trip to the tea room, We were 100 for two when we decided to indulge but after a quick brew and pie we emerged out to find the score 108 for six.

Happily, however, and in defiance of a trend which almost weekly sees two or three spectacular "collopses" adorn those Lancashire League scores which do make it onto the net, the Church middle and late order has shown great durability and powers of stickability and recovery this time and on Sunday they had just the man to nurse them through.

I knew nothing about Saurabh Bandekar before Sunday but if ever a sub pro earned his fee this lad did. He'd pro'd for Immanuel the day before - and many congratulations to our neighbours on their fabulous Ribblesdale League title win - and I think he's been at Whalley in past years.

He talked every one of his partners through the situation (125 for seven with plenty of overs left at one point) and what he recommended/expected. Singles were turned down early in numerous overs as he farmed the strike and exploited the gaps in the field with twos and boundaries, ones off the last ball or two. He deserved a ton but finished unbeaten on 96, which without the rejected singles was two less than the board ought to have shown as one fieldsman stopped a drive to the deep with a leg clerly trailing over the line.

Having concluded that part of his business Bandekar reduced Enfield to about 22 for four (and I'm still trying the League website for the details on Tuesday afternoon) including one of those hat-tricks hardly anyone notices, last two balls one over, first ball next. I say hardly anyone, I suppose I have to say hardly anyone who is gabbing away about footy, matches we played and nights out we had in the early 1980s, or who they bumped into in Aldi last week. Well nobody goes to cricket to talk about cricket all afternoon, do they?

Of course no details or figures are available but, you know, someone hung about, somebody got a few but you knew already who'd won and the main story of the latter part of the afternoon was 14-year-old Nathaniel Wright getting his maiden bowl and maiden wicket in the senior league.

Barely much bigger than the infant Fergusson described above, he'd played gun-barrel straight for a few at number seven and stroked his first senior boundary before landing his first six Lancashire League deliveries on the spot for a maiden.

Inevitably, one batsman decided he'd better chance his arm but the kid didn't panic after getting hit for one six and had him beautifully pouched in front of the pavilion steps he was thus condemned to walk back up, the moment enhanced for a few of us by being sat just behind proud mum and dad. First of many, we hope and lovely to be there to see it.

The sub pro polished the last man off for a five-for and for at least a season, unless we draw them in a cup or the T20, we say adieu to our neighbours. It was great to see five of our 1974 Worsley Cup winners at the game, even if one of them, our president, rebuked me for shall we say, enjoying premature semi-retirement without having really earned it, a lecture similar to that I first received from most of my teachers around 1973 when I discovered David Bowie and the West End Catholic Youth Club, and have endured repeatedly ever since. In mitigation I can only say: "Under-achiever and proud of it." At least I managed to find my way to Rochdale for our first league match on the right day. This undertaking proved somewhat troublesome to two of our 1974 heroes who set out for a day of beery conviviality last month but unfortunately on the Sunday after the match had been satisfactorily concluded the day before. I shalln't name names although both surnames begin with the same consonant. Answers on a postcard to be left behind the bar of any Clayton-le-Moors Working Mens Club or to the Hong Kong Cricket Society.

What a season it's been, though, sunshine, some great cricket from the boys and more laughs and good times than you can shake a stick at. I'm gonna miss the summer of 2018.

Now has that bloody table been updated yet?
Jumpin' Jim Wilks
Match reports, when available, will appear on this page. Many thanks to Jim Wilkinson for starting the ball rolling.
Rawtenstall v Church - July 21, 2018
Church strengthened their grip on a top half Lancashire League spot and, importantly, a place in the top division next season, when the revamp and re-shuffle of England's most steadfastly traditional league begins to take shape with a ruthless victory at the Worswick Memorial Ground where Rawtenstall can only currently dream about such luxuries.

It's a quirk of the set-up to come that these two founder clubs who have played each other twice a season in a continuum even Hitler couldn't stop, will likely not now, cup draws excepted, meet next year or possibly for a few more years to come.

Without their two most experienced – that word seems almost inadequate to describe them – campaigners Andrew Payne and Keith Roscoe absent ("Kez" in pot and out for the season), Rawtenstall, inserted on what seemed the first cloudy day with a bit of moisture in the air for weeks, were immediately up against it with openers Imran Abid and Tab Aziz, both ex-Enfield (Abid also plied his trade at Oswaldtwistle Immanuel) back in the tent courtesy of Church pro Johnny Riekert, with just four on the board. Not that I was there to witness the early dismissals.

Having arrived a bit early with a couple of old school pals who'd come to say hello to the new Rawtenstall steward, another St Mary's College old boy, Paul Zebrowski, we found the bar not yet open and decamped for a swift half in one of Rocky's bijou new micro-pubs, The Hop.

Former Rawtenstall and Bacup favourite Michael Hammond rang and advised us that if we'd got pints in, supping up and dashing down might be advisable. While once down-at-heel Rawtenstall is wonderfully becoming chic and undergoing a bit of a revival, the upturn in fortunes hasn't often reflected in the cricket team's fortunes.

Dan Southworth and Keegan Petersen took the score to 21 without further loss but that was as good as it got for the home side and from then on it was almost painful to watch as the seamers at last found some help from conditions after a couple of arid months.

From the moment Petersen chose one of the safest pairs of hands in the outfield and holed out to Philip Gilrane to become Church skipper Levi Wolfenden's first victim, it was a procession of inadequate technique for a Rawtenstall top order which can only put it down as a learning experience. The six amateurs in the top seven all have a senior 50 to their name but you have to learn to dig in and hang around when the ball is moving around and far too many on this occasion chose the easier option and gave it up to airy drives which were always going to miss or find the edge.

For the purist, only Sam Tucker's impeccable display behind the stumps offered any true cricket excellence.

At a potentially humiliating 34 for seven, Riekert (4) and Wolfenden (3) shared the wickets but they encountered some resistance from Blake Pickup, the only man to make double figures or display any stickability, who made a breezy 24.

Slow left armer Josh Dentith, recruited from Ramsbottom, once again showed his value by wrapping up the innings with the final three wickets at a cost of just eight in less than four overs.

If Rawtenstall's 75 looked woefully inadequate munching your tea-time butties, Sam Holt's T20-style assault on the home attack from the off diminished it still further. The in-form opener smashed a swashbuckling 38 off 20 deliveries with seven fours, two of them remarkably flat-batted past the luckless and shell-shocked bowlers.

So much had he dominated that the score was just 47 when he departed to a nick to diminutive young keeper Hallows.

Josh Scully, at a slightly less frantic pace, took the opportunity to add to his burgeoning reputation as a most reliable opener to kill the game off without partner Riekert needing to add more than a couple, Church home by nine wickets in just less than 12 overs.

Sadly, our plan to meet the new steward and wish him well were scuppered. He'd given word that he'd be down about five to take over, but it was before four when we finished and a unanimous decision was taken to head off to Immanuel, allowing all and sundry to witness a second spectacular batting collapse of the day, this time their neighbours Baxenden. All we got to see of Zebo was him making his way on foot to work down the road between Hasy Tesco and Rocky.

It did however, help us to witness what Tony Robbo describes as "Oswaldtwistle fast becoming the centre of the North West cricketing universe," an appealing if somewhat optimistic theory.

There have been pluses and minuses of the League expansion and I'll be writing more for the Observer about people's opinions on that in future weeks If the league splitting into two ultimately offers both halves more competitive cricket than we had witnessed at Rawtenstall it can hardly be a bad thing. But my final thoughts on departing were tinged with a touch of sadness that a much-loved venue where I have enjoyed friendships and a warm welcome as a young spectator, player, scorer, newspaper reporter, League Executive member and now as a fan in the Autumn of my years, may be off the circuit for Church for a little time.

I hope not.
Jumpin' Jim Wilks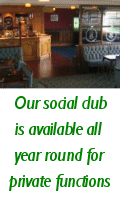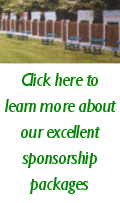 Church & Oswaldtwistle
Cricket Club
West End Ground
Blackburn Road
Oswaldtwistle
Accrington
Lancashire
BB5 4LP
Tel: (01254) 385094


&copy Church & Oswaldtwistle Cricket Club 2019