The Ground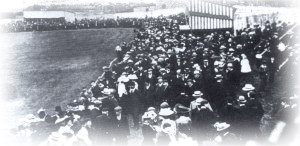 A cricket club had existed in Church prior to the formation of Church and Oswaldtwistle Cricket Club in 1856 but little is known of the details of that period. In 1856, the Club played on a field behind the Pickup's Arms owned by a Captain Pickup of the local Artillery Volunteers. These were days of underarm bowlers, and topsoil for the ground arrived by canal boat.

In 1890, the Club moved to its present location in West End, Oswaldtwistle which it rented from Henry Petre of the Dunkenhalgh Estate. In 1909, a new lease was taken on the ground by members to run from 1915, whilst a new pavilion was opened in 1911 at a cost of £700, and at the time, some land was lost to the building of houses in Blackburn Road. Both hockey and rugby union were to be played on the ground in the following years.

The Club continued to thrive and, in 1950, an appeal was launched for £2,000 in order to purchase the ground., and in 1951, 4.85 acres were purchased from the Dunkenhalgh Estate for £728.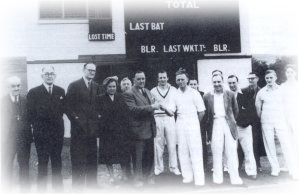 A new scoreboard was built in 1953 for £404 with the assistance of the Players Fund. In 1961, the Committee Room was replaced, and in the following year, the Tea Room was rebuilt with the assistance of a gift from Mrs Haworth of Blackpool. In 1967, a new stand was built to replace the old wooden one, made possible by a gift from the Barnes family.

During 1975, new changing rooms were built, and the present Social Club opened, much assisted by grants from the Sports Council, Oswaldtwistle Urban District Council, and Whitbread Blackburn. The Social Club has been further refurbished in recent years, and the changing facilities rebuilt yet again. The ground has now facilities which are among the best in the Lancashire Cricket League.

Roll of Honour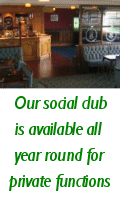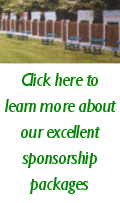 Church & Oswaldtwistle
Cricket Club
West End Ground
Blackburn Road
Oswaldtwistle
Accrington
Lancashire
BB5 4LP
Tel: (01254) 385094


&copy Church & Oswaldtwistle Cricket Club 2019