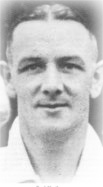 Of all the distinguished names who have graced the Lancashire League, few, if any, produced the kind of year-in-year-out consistency of local-born Fred Hartley. Fred was an orthodox slow left armer with a longer run than his pace demanded.His skill was in flighting the ball although, on occasion, he did turn it considerably. He was a master of his craft with length and direction nigh perfect. His command of flight was sufficient to defeat virtually all he encountered, and only Bill Alley, the Australian who played at Colne, springs to mind as a batsman who 'collared' Hartley. Added to this tremendous talent, he was a more than competent middle order batsman - good enough to score two centuries (v Todmorden and Colne) during his years with the club. In his day, he was also a reliable fielder.
He was born on April 24, 1906, and played his early cricket with Waterfoot St James in the Sunday School League. He took 60 wickets at a nominal cost in 1921, and by the following year, was in the Bacup Second XI, graduating to the senior side at the tender age of 17. He turned professional with Oldham in 1926 and remained in the professional ranks until 1929 before returning as an amateur to his home side from 1930 tom 1938. From then onwards, all his cricket was played as a professional, and to add to the one year he spent with Church in 1928, he came for season 1939 when Church first won the Lancashire League Championship. He returned after the War, staying for seasons 1946 to 1951 before returning to the Bolton League.
For Bacup, he took over 950 League wickets as an amateur in twelve seasons, and taking into account the 92 League wickets he took as a professional at Church in 1928, he advanced to 1,000 wickets in the Lancashire League on 21 July 1938. He had two seasons with Oldham in 1926 and 1927, during which he took 199 wickets in the Central Lancashire League. In the four seasons that he appeared as professional for Bradshaw in the Bolton League, he took 436 league wickets (473 including cup) and scored 2,054 league runs. In his heyday between 1935 and 1939, he totalled 3,633 runs in 125 innings and took 470 wickets at an average of 11.7. In the eight seasons he played for Church, he scored 3,105 runs and took 734 wickets. In all, he had 778 wickets (including cup), and was top of the Lancashire League averages whilst at Church on four separate occasions.
On May 17, 1924, he took 10-16 as an amateur with Bacup against Ramsbottom - the first amateur in the history of the Lancashire League to perform this feat. This followed 9-24 against Burnley a week earlier. Two weeks later, he performed the hat trick. At the age of 41, he took 10-28 for Church against Rishton whilst against Todmorden, home and away, took 9-19 and 8-6. Against Enfield, in 1939, he took 6-25, finishing off his spell with six wickets - including a hat trick - for one run. In 1948, he took another hat trick, and five wickets in seven balls against the same club. In 1947, he took 7-27 against Accrington including five wickets for no runs in fourteen balls.
He was instrumental in partnership with Tommy Lowe Snr in bringing to Church that elusive first Championship, and won Championship honours in the Bolton League and elsewhere. In his career in all leagues, he must have taken in excess of 3,000 wickets at extremely low cost in terms of runs. He played for the Lancashire County Second XI on a number of occasions, and was due to play for the First XI against Gloucestershire in 1925 only to see the rain ruin all three days play.
He died in Bacup on Christmas Eve, 1976, aged 72, leaving behind a record which will probably never be equalled, and a reputation second to none in Lancashire League circles.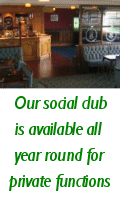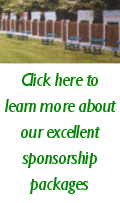 Church & Oswaldtwistle
Cricket Club
West End Ground
Blackburn Road
Oswaldtwistle
Accrington
Lancashire
BB5 4LP
Tel: (01254) 385094


&copy Church & Oswaldtwistle Cricket Club 2019