Many of us were expecting to be kicking off this season this month but with more pressing matters at hand we decided to catch up with skipper Levi Wolfenden and get his thoughts on last seasons best/worst team and personal moments.

1. What was your stand out moment from a team and individual perspective last season?

As a team, a couple of moments stand out for me last season. The first one being the tie against Crompton in the Worsley Cup. We made 250. They came out to bat and smacked us everywhere. Down to the last ball, they need one run, we need one wicket. Edge to slip, catch taken, we erupt, the crowd is silent. How we won Iíll never know. Secondly, T20 finals days. We got licked by Rammy but our form has been solid over the past decade in the T20.

Individually, again, two stand out. Managing to bag 90*ish in the T20 at Burnley. The one that gave me the greatest pleasure was sending the leather everywhere against Rammy. 100* off 50 odd balls.

2. What was your worst moment from a team and individual perspective?

I think I speak for all the blokes when I say relegation. Plain and simple.

Individually, probably getting banned from the incident against Accrington at home. Get in touch if you want any more info. Sykes would kill me if I said anything on twitter!!

3. What does it mean to you to captain Church CC?

A great deal to be honest. Iíve been coming to the ground for 27 years from being in a pram to now pushing one (others would say still in one!!). The club is in my families blood so itís only right to keep it going now.

4. I don't think many if any people expected you to continue with the captaincy this season. What was the defining reason you decided to continue in the role?

Tough questions. Cheers Ferg! The main reason was to return the club to where it should be. Div 1. Iím sure I speak on behalf of the lads when I say we were and still are raring to go this year!

5. A number of clubs slipped into your DM's even before the 2019 season finished enquiring about your services for 2020. Why did you turn them down?

Church is my home. Always has been and always will be and as long as I can share a changing room with Phill Gilrane, Iíll be there!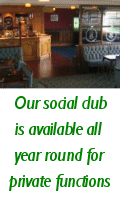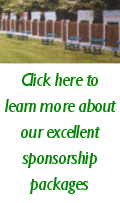 Church & Oswaldtwistle
Cricket Club
West End Ground
Blackburn Road
Oswaldtwistle
Accrington
Lancashire
BB5 4LP
Tel: (01254) 385094


&copy Church & Oswaldtwistle Cricket Club 2019