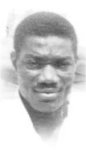 On the advice of Wes Hall, Accrington's professional and the star of the West Indies attack, in 1961, Church signed a bowler who had partnered Hall in 1959/60 against England in the West Indies, and in Australia in the winter of 1960/61. It proved to be a master stroke as Chester Watson was the godsend that all clubs seek. He was a gentleman and a bowler of such fearsome pace and accuracy that, with the exception of the first season when he was injured in a car crash, he mowed down all who came before him.
He was born in Jamaica on July 1, 1938, and had represented Jamaica on several occasions since 1958, with best performances of 6-33 against Trinidad, 4-22 against Barbados, and 4-60 and 2-20 against British Guiana. He played in all five Tests against Dexter's England in 1959/60, making his Test debut with Reg Scarlett at Bridgetown, Barbados in January 1960. Even then, the side was an awesome assemblage of Hunte, McMorris, Kanhai, Sobers, Worrell, Butcher, Hall, Alexander, Scarlett, Watson and Ramadhin. In the Second Test, Watson took 3-100 and 3-57, and followed this with 4-62 in the next. He took 16 wickets in the tour of Australia, playing in only the Second Test in Melbourne. His Test career ended with only 19 wickets at 38.10 largely because he never returned to the West Indies between Lancashire League engagements.
He played few matches in the first season for Church owing to the car crash but his West Indian teammates rallied round, and the Club's supporters were privileged to see substitutes like the great garfield Sobers against Nelson, and Frank Worrell in the match at Enfield. Sobers scored 43 being ouit to a dubious lbw decision, then took eight wickets with a mixture of left arm fast medium swing and orthodox slow left arm spin, with a few chinamen thrown in for good measure. Worrell scored 107 and left opposing professional, Tommy Greenhough, with part of a finger hanging off after attempting to take a caught and bowled.
Watson returned for what was to be the championship winning season of 1962, immediately taking 6-5 at Nelson but playing on the losing side! He had a lithe, cat-like tread which since his day has only been seen when the great Michael Holding was bowling. For six or seven overs, he was deadly. He made scarcely any footmarks, and he conjured up the yorker almost at will - straight as an arrow and at tremendous pace. His merit ws his accuracy and pace through the air, and he seldom resorted to bowling bouncers. Only once in his time at Church was he seen to be upset, when the crowd at East Lancashire 'got at' him, and he sent down an underarm delivery.
Standards of former years went by the board and, in the end, Watson took 117 wickets at 7.58, ably abetted by Alan Bourke, who took 59 at 12.5. Watson was perhaps a yard slower than Wes Hall at his fastest, and was perhaps marginally short of stamina, but for his opening burst of overs, he represented an experience that few batmen who faced him in the League privately relished. He was also no mean batsman, and on one occasion, hit 93 against Burnley. He had a hat trick against Rishton, four wickets in four deliveries against Todmorden, and in the Championship year, matched fire with fire at Bacup when Roy Gilchrist took 10-75, and Watson's opening over left bacup in ruins with three wickets down for no runs in a match won by Church by 10 runs. In all seasons for Church he took 546 wickets and scored 1934 runs.
Chester married a girl from Ribchester and had the sound common sense to study during the Lancashire winters. When his stint with the Club was over, he returned home as a company secretary with an accountancy qualification, since which he has travelled the world on behalf of his employers. He has for almost thirty years been a respected friend of this Club, a fact echoed in his home land of Jamaica where he served as Chairman of the Jamaican Board of Control for Cricket.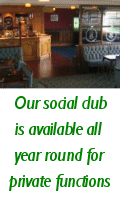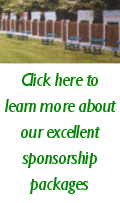 Church & Oswaldtwistle
Cricket Club
West End Ground
Blackburn Road
Oswaldtwistle
Accrington
Lancashire
BB5 4LP
Tel: (01254) 385094


&copy Church & Oswaldtwistle Cricket Club 2019